Helping Your Business Build Success
Develop Your Path to Greatness
Infinivate (Pty) Ltd is a South African BBBEE Level-1 Contributor and MME, that has established Enterprise development relationships with the following organizations:
1. TechMahindra – large India based IT Services organization with a large global footprint
2. Microsoft – Enterprise Development recipient to develop technical capabilities in Azure and M365
We offer a variety of professional services that help you achieve your business goals. Do you need help with getting that critical project off the ground? What about a free one-on-one assessment session to explore how we can be of service?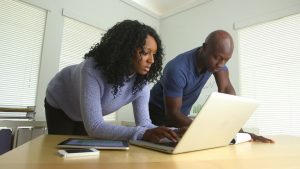 Comprehensive Programs
Our dynamic programs cover businesses in a variety of stages and sizes. Whether you're just starting out, have too many hats as a business owner, need high-level executive advice, or need tips that fit your schedule, our programs fit the bill.